In the Christoff household, we love the late winter season, because even as the wind howls outside, we're cozy indoors, on the couch, with each other, our dogs, our favorite books, our must-watch movies, and new-to-view TV shows. And if you ask our opinion, this year, TV is better than ever. Here's what we can't wait to watch:
1)
The X-Files
Revival
Often imitated, but never duplicated,
The X-Files
starring David Duchovny and Gillian Anderson didn't just launch the careers of its stars. It launched the fledgling FOX network and a plethora of amazing writers, directors, and producers who would go on to mastermind more TV phenomena like
Lost
and
Supernatural
. But after a rocky conclusion to the original series and a rough start this time around,
The X-Files
are back in a big way, if only for a six-episode event, reminding us just how tenuous the truth can be and setting new records for FOX. David Duchovny is still the "spooky" Special Agent Mulder and Gillian Anderson has only grown in beauty, grace, and ability as Special Agent Scully. With inside jokes for X-Philes and cameos by beloved character actors, this isn't a show we watch On Demand or online. This is good, old-fashioned appointment television, and you'll know where the Christoffs will be every Monday night throughout the series.
2)
Pretty Little Liars: Five Years Forward
Based on the Young Adult novels by Sara Shepard, this series about four girls who are cyberbullied after their clique's queen bee ends up dead, led moms and daughters to watch TV together like the entertainment industry hadn't seen in decades--and to break land speed records tweeting about every aspect of the story. When the show's writers wrapped up the main mystery and the characters' high school days last fall, however, many thought it signaled the end of the series. In an innovative move, though, the Liars are back, fresh out of college, and facing new threats together. All at once, the show has gone from YA to NA, just as its audience has, and the fit couldn't be better for the actresses, too, who are now well into their twenties. This is the power of strong writing, and in my house, we're loving every minute spent watching it.
3)
Detectorists
This British import from BBC Four features Mackenzie Crook and Toby Jones as a pair of small-town misfits, armed with metal detectors and on the look-out for fame and fortune. Like the rest of us, however, they're truly searching for their heart's happiness, whether they know it or not. Always funny and often bittersweet, this show is for anyone who's hit a certain point in life, looked around, and realized this isn't the ride you signed up for. Will characters Andy and Lance find their true bliss? Mr. C and I certainly hope so, because that might mean there's hope for all of us.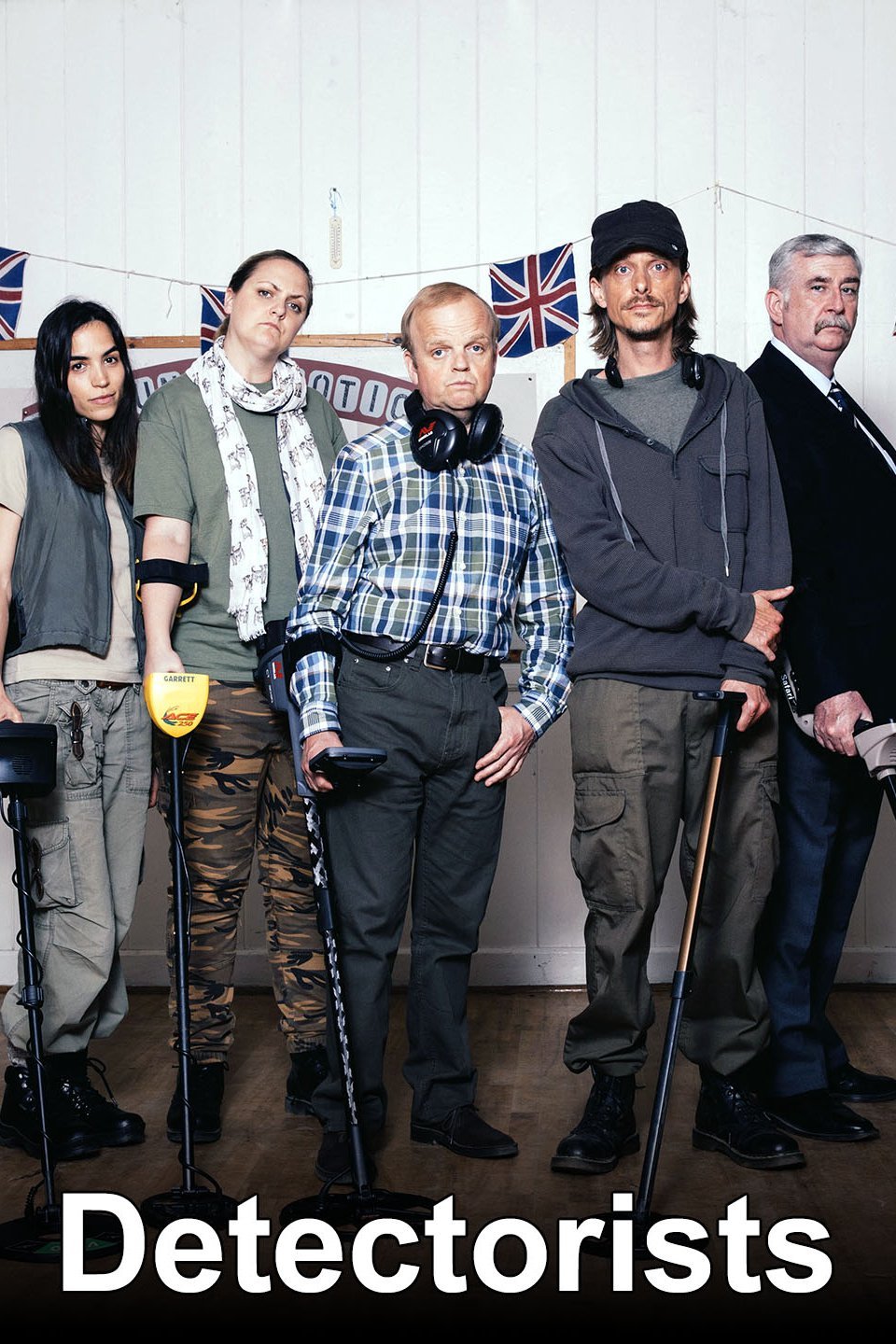 So, that's what the Christoffs are watching this winter season. What's on your TV and why do you love it so?